Dehradun to Mussoorie-35 km Drive Mussoorie "the queen of hills" is just a 35 km drive from Dehradun, If you are a natural beauty and mountain lover then book the best and most reliable Dehradun to Mussoorie Taxi at Dehradun Cabs.
Mussoorie is the most exotic hill station in North India. That's why people prefer to come every weekend. It's situated at 6,170 ft above sea level and was founded by Lt Frederick Young. We offers you a complete package to enjoy this beautiful hill station.
If you have a plan to come to Mussoorie for a weekend then make sure that you book us a week before. As usual, Mussorie gets packed on weekends.
Thus Dehradun Cabs will make all sorts of arrangements for your enjoyment if we have your booking in advance. To get the most discounted tour packages from us book us now.
We will provide you with the comfiest, AC/NON AC cabs or traveller buses at very nominal charges. Our driver cum guides take you to the most alluring places in Mussoorie.
The shining rays of sun on the snow-capped peaks, blown-up valleys with fascinating rainbow colours of flora and fauna, and spouting streams are a treat to your eyes.
Mussoorie unravels a spread of adventurous sports like trekking, mountaineering, and long strolls down nature's way. Dehradun Cabs will arrange a blissful trip for you to Mussoorie.
Exotic Places in Mussoorie
Kempty Falls
Kempty Falls is the most travelled destination in Mussoorie. It is located 13 km at the outskirts of Mussoorie on Chakrata road.
It is nearly 1364 meters above sea level, at 78°-02'East longitude and 30° -29'North latitude. Kempty Falls water flows throughout the year.
It starts from the southwest of village Bangalow ki kandi move northwest and falls from 4500 ft. Then further it splits into five cascades.
Kempty falls were discovered by British Officer John Mekinan in 1835. It is a place where you can have lots of fun in the water.
All the safety measures have been taken by the authorities. Changing rooms and tubes are available. Dehradun Cabs will safely take you to Kempty Falls as your first destination to enjoy once you enter Mussoorie.
Sir George Everest's House Park
George Everest's House Park is one of the famous places in Mussoorie.
This park reveals the History of Mussoorie. Dehradun Cabs will take you to this beautiful and scenic place.
Sir George Everest's House Park has situated around 6 km from Gandhi Chowk of Mussoorie.
This estate was built in 1832. It was the home and laboratory of Sir George Everest.
Sir George during British Raj was responsible for completing the section of the Great Trigonometric Survey of India.
Then later after his death, this peak was named Mount Everest as a tribute to Sir George Everest. Dehradun Cabs will show you the panoramic view of Doon Valley. Aglar Valley and the snow-covered crest of the Himalayas.
Company Garden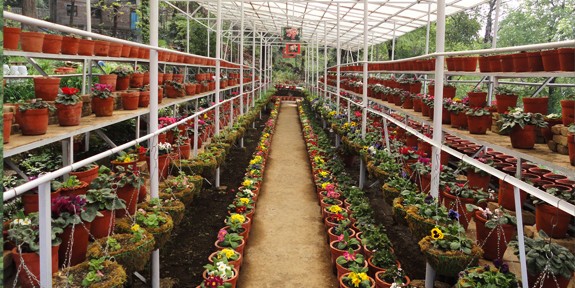 Next to the renowned and delightful place to visit in Mussoorie is, Company Graden.
Dehradun Cabs will take you for a ride of beautiful flowers, lavish green grass, a small lake, different swings, plant laboratory all at Company Garden.
It is just 3 km away from the main city. You can galore the beauty of Mother Nature here.
Company Graden has numerous species of colourful plants and flowers. It has the most alluring garden with lavish green grass.
Company Graden also has a small lake where boating can be done. It's an awesome place to visit with family, kids, and groups. Dehradun Cab can arrange a picnic and a group tour to Company Garden.
Mall Road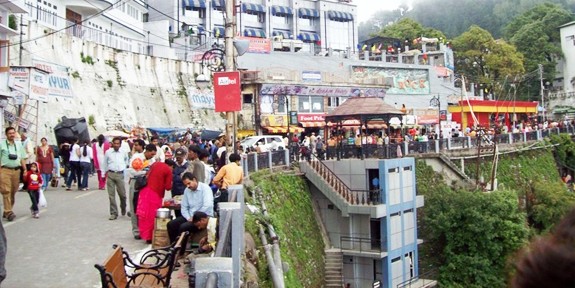 If you are a shopaholic then Dehradun Cabs will take you to Mall Road in Mussoorie.
Mall Road offers you wonderful shopping with its tremendous set of bazaars and small shops.
Shopping is the most enjoyable bustle without which every trip is incomplete.
Mussoorie Mall road has a big array of shops and stores where you can get different good quality articles at a very reasonable price you can buy Tibetan carpets Garhwali jewellery, woollen clothes, brass statues, wooden crafts work, paintings authentic Garhwali food items.
The different beautiful and artistic artifacts are so eye-catching and pocket-friendly. You can buy them as momentum for your family and friends which always gives you and them a memory of your trip.
Mall road is also full of different small and big restaurants and hotels. Dehradun Cabs will take you to them so that you can taste the mouth-watering Gharwali cuisine.
Gun Hill
Our nest tourist point schedule for your Mussoorie trip is Gun Hill.
Dehradun Cabs will arrange a cable car booking for you. As Gun Hill is the highest peak in Mussoorie located at an altitude of 2024 m.
Gun Hill is quite famous for its mesmerizing and panoramic pictures of the Himalayas and Doon Valley.
Gun Hill is accessible by a ropeway. So if you are a peace lover and want to experience the beauty of nature more and more Dehradun Cabs will give you this chance, you just have to book our Dehradun to Mussoorie taxi package.
You will enjoy visiting Gun Hill. Much scope of fun is there. Kids can play roundabouts, balloon shooting games, ring throwing, and swings.
You can have an endless photoshoot there. Even Professional photographers offer you to dress up in ethnic Garhwali Dress and have a picture click as a souvenir of your trip to Gun Hill. You can enjoy Garhwali and North Indian food with Masala tea. So, All you have to do is Book our Dehradun to Mussoorie taxi service.
Jhari Pani
Another most exotic and dazzling place on the list of Dehradun Cabs in Mussoorie is Jhari Pani. Jhari Pani is located 8.5 km before Mussoorie.
Jhari Pani has a cascading view of streams. Dehradun Cabs makes you reach the waterfall where you can see the spellbound view of Doon Valley, step farming, on the other side of the waterfall.
The natural beauty fascinates you to click photos. Surrounded by forested hills Jharipani doubtlessly gives you a sight that must capture.
Dehradun Cabs feels proud to take you to Jhari Pani where you can experience the breathtaking view of the Shivalik Range, species of colourful wildflowers, and shrubs that surround these waterfall.
Camel's Back Point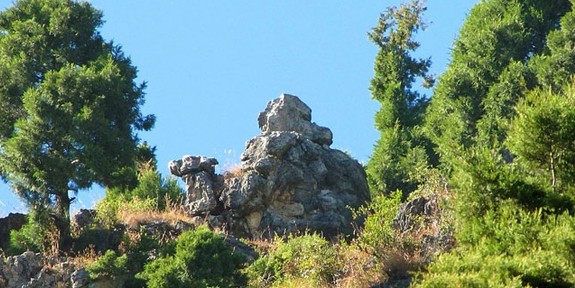 Dehradun Cabs will take you to the best enchanting Sunset Point at Mussoorie. This is Came's Back Point.
When you are with Dehradun Cabs will take you to the unexplored places of Mussoorie.
Came's Back is a rocky mountain shaped like a camel's hump that is very clearly visible. And actually, it gives a view that if a stone camel is sitting.
Camel'S Back is a beautiful walk under nature that gives you inner peace. It is built by Britishers in the year 1845.
The main purpose of Camel's Back point is to provide a walk with a charming view of the Himalayas. There is an old 'Hawaghar' where people can sit and view the mighty green peaks calmly.
You can view the hills of Badrinath, Kedarnath, Gangotri, Yamunotri, Nanda Devi, and Trishul.
There is also an old cemetery as well in the midway of the loop of the road. It's a four km walking distance. You'll feel so relaxed and away from your day-to-day hustle while you come with Dehradun Cabs to Camel's Back point.
So, Book Dehradun to Mussoorie Taxi and get the best and most reliable service.
Cars Available
We have a fleet of different comfy, AC/NON AC cabs or traveller buses. That makes you feel so comfortable. Dehradun Cabs have so nominal charges that cannot be beaten by any other taxi provider all over Uttarakhand. You can have a look at these different cars and chose according to your need. You just need to tell us your budget.
So, if want to go for a short peaceful, adventurous trip that gives you unforgettable joy then book Dehradun Cabs now.